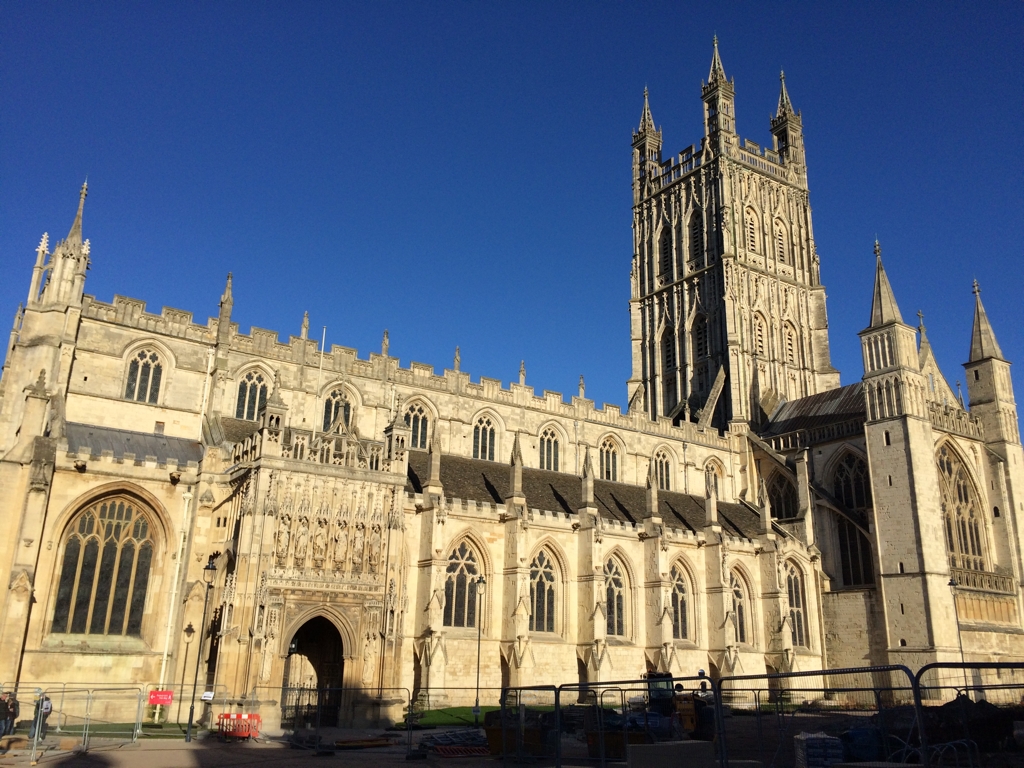 We visited Gloucester Cathedral yesterday. The cathedral is over 1000 years old and is built in a mix Romanesque and Gothic style architecture. It has a stained glass window that depicts the earliest known images of golf that dates from 1350, sadly I didn't get a picture of it.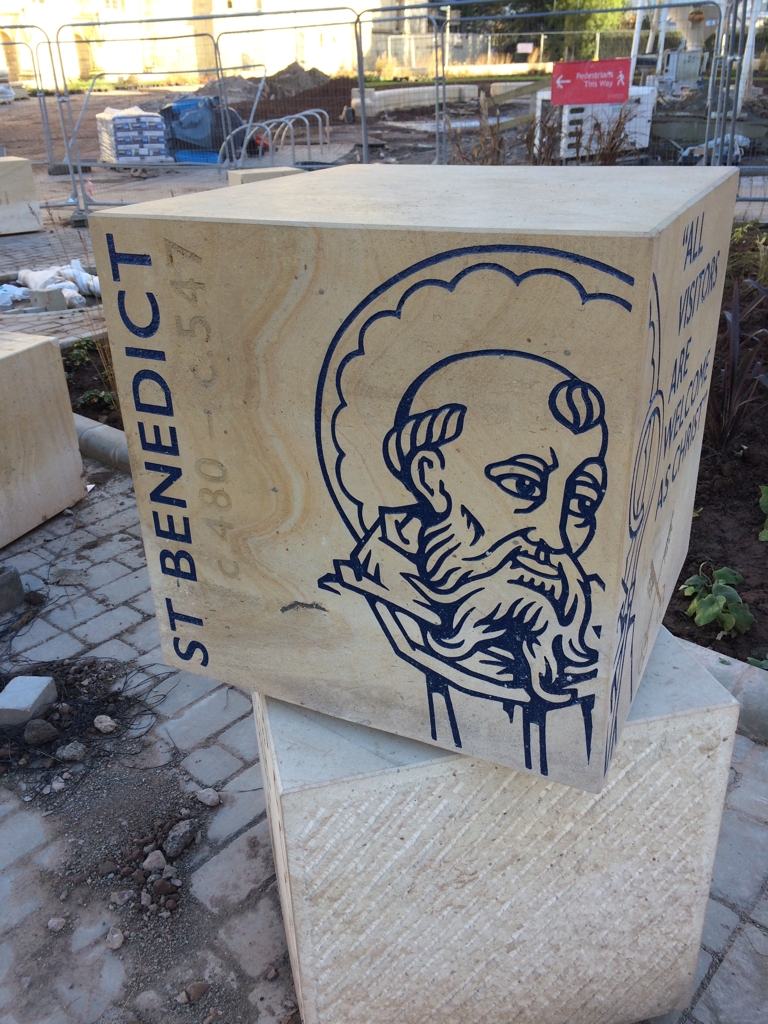 They're currently doing some work around the cathedral as part of Project Pilgrim. This is one of the unfinished stones depicting Saint Benedict which is going to make up part of a new seating area outside the cathedral.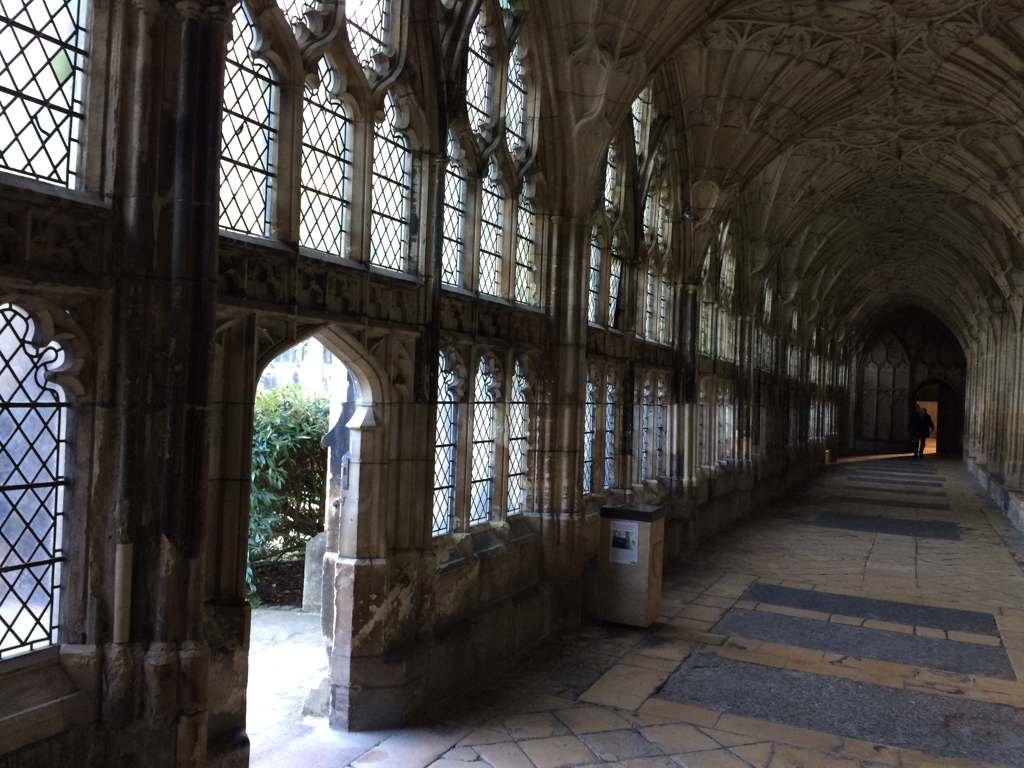 The cathedral's magnificent cloisters. Used as a filming location in a few of the Harry Potter films.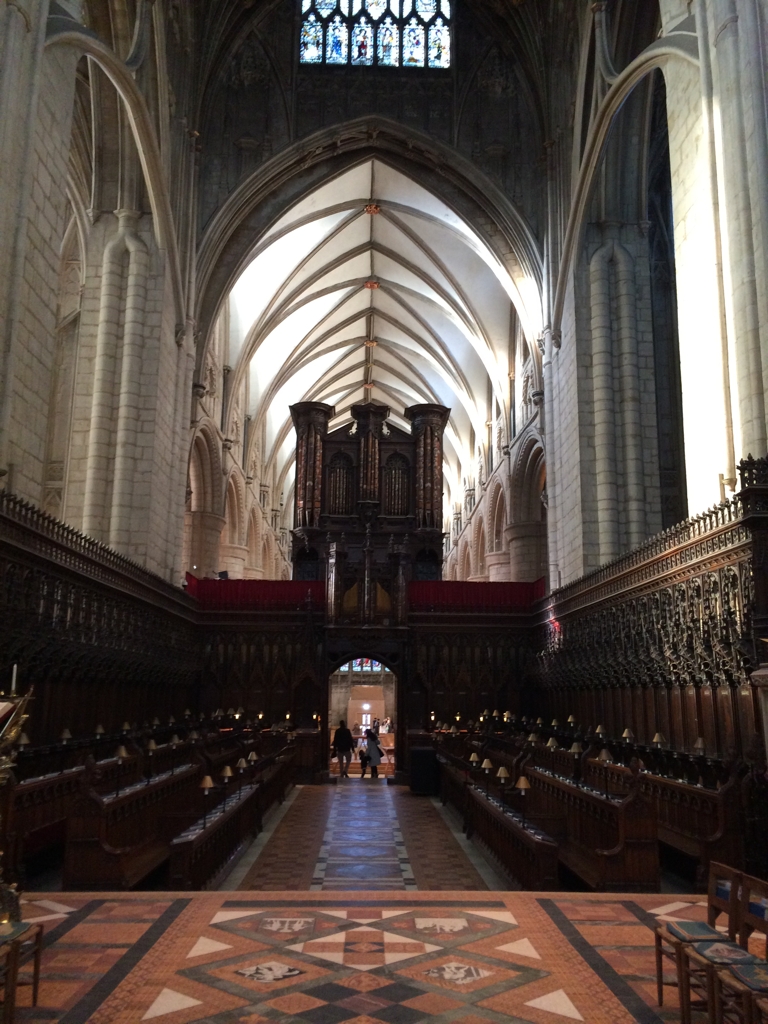 Inside the cathedral looking west towards the choir and organ.