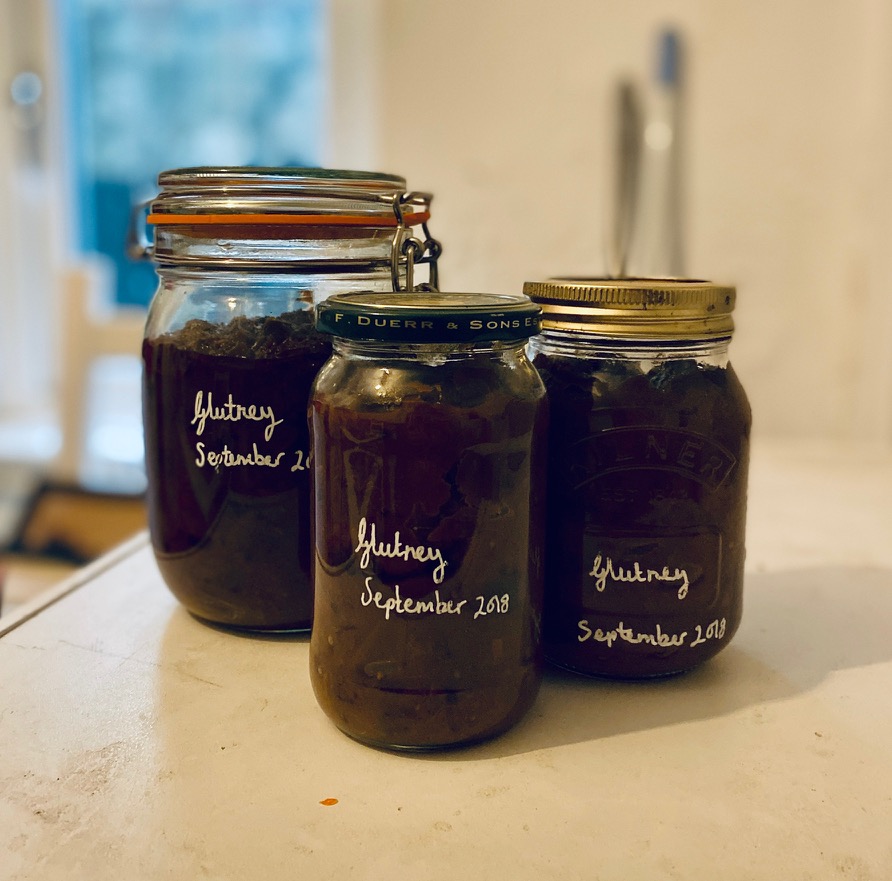 Now that early autumn is here it's time to make chutney. Actually, a couple of weeks ago was probably the time to make chutney, but we've finally got around to it today.
The recipe we use is approximately the same as River Cottage Glutney, but we just use up whatever we've got in the garden and the fridge and then balance out the other ingredients accordingly. It's more of an art than a science.
Chutneys are the perfect way to use up gluts of tomatoes, courgettes and apples. Even green tomatoes can be used in chutneys, so this is the time to completely strip tomato plants of any remaining fruits. If your courgettes have turned into marrows then all the better, for marrows are excellent chutney fodder.
We've still got a couple of jars of last year's chutney left, pictured at the top of this post. At our current rate of consumption we should have a continuous supply of this delicious chutney throughout the year.
Making this batch has got me thinking about the use of vinegar and sugar in chutneys. I've been experimenting with fermentation recently, sauerkraut, kimchi and the like, and I wonder if a lacto-fermented chutney could work as an alternative to sugar and vinegar?